Case Study: Skyrocketing LiveGood Sign-Ups with a Comprehensive Strategy on MLMSCORES
In the ever-competitive landscape of multi-level marketing (MLM), getting noticed and acquiring new sign-ups can feel like scaling Mount Everest. Our client, who was promoting the LiveGood opportunity, faced a similar hurdle. Struggling with low numbers and minimal visibility, he approached us to leverage our proven marketing strategies to amplify his reach and sign-up rate. The result? A whopping 38 new sign-ups in just one month, with numbers continuing to rise! Here's how we achieved this incredible turnaround.

The Challenge
Our client had a clear goal: he wanted to get more sign-ups under him for the LiveGood opportunity. Despite having a promising product to market, his outreach strategy was faltering. His initial efforts were not generating the traction or visibility needed to attract new participants to his downline.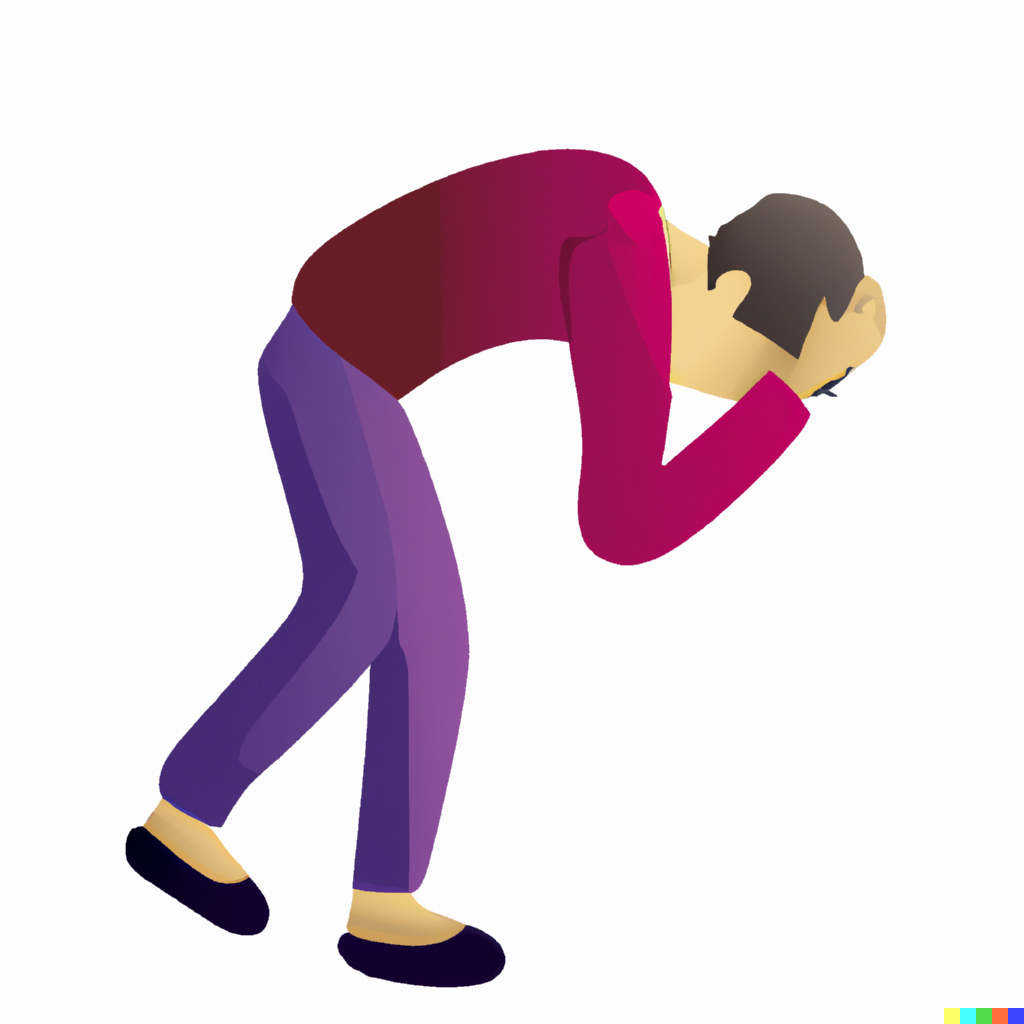 Strategy and Approach

Initial Assessment Before diving into any promotion, it's imperative to have an in-depth understanding of what we're promoting. Thus, we took time to grasp the ins and outs of the LiveGood opportunity, understanding its unique selling points, value proposition, and target audience.

Strategy Outline After acquiring a thorough understanding, we planned a four-pronged strategy: 1. Content Creation: Publish a detailed, positive review post about LiveGood on our website. 2. SEO and Backlinking: Build 100 backlinks to the review post to boost its search engine rankings. 3. On-Site Promotion: Feature the post in our 'Top Performer of the Month' section for additional visibility. 4. Email Marketing: Promote the opportunity via an email campaign to our newsletter subscribers.
Execution and Results
Phase 1: Content Creation
The first step was publishing a well-researched and
positive review of LiveGood
. This post served as the cornerstone for our strategy, offering in-depth insights and shining a spotlight on LiveGood's unique benefits.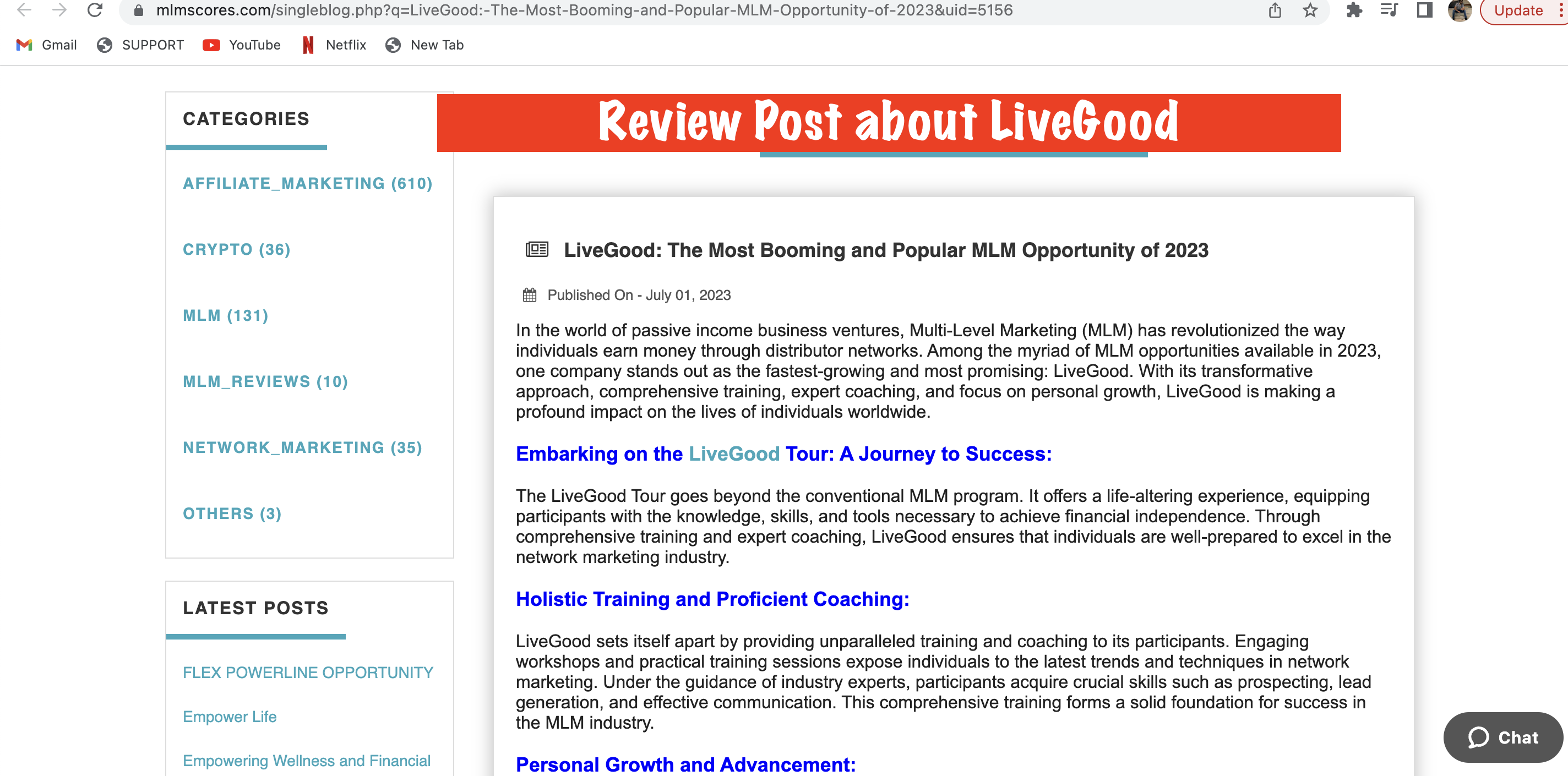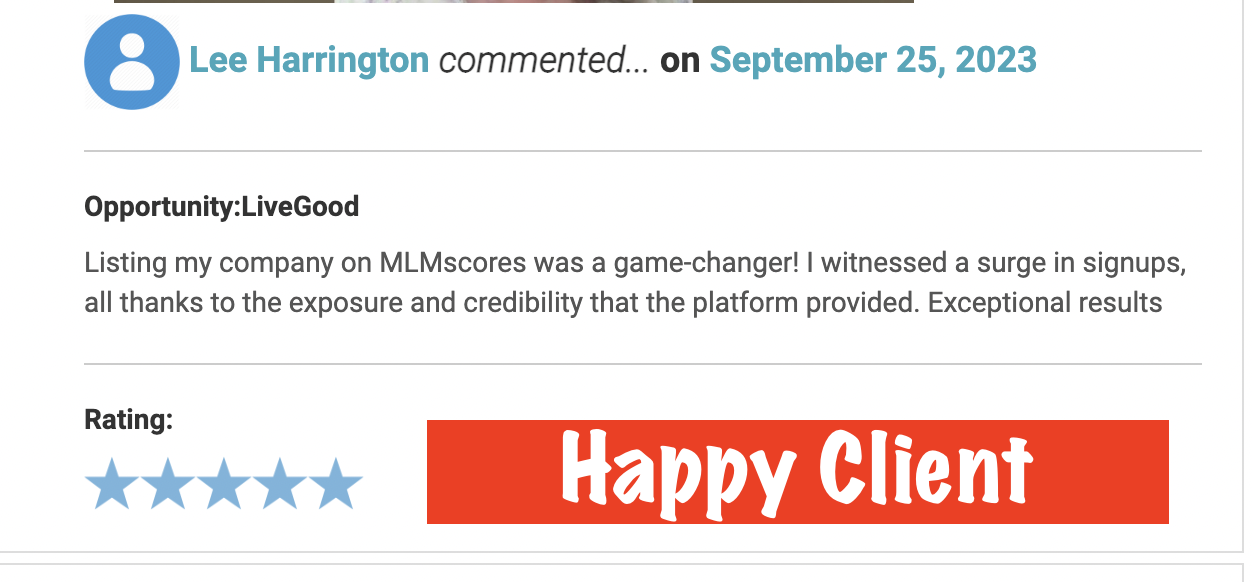 Phase 2: SEO and Backlinking
We then generated 300 high-quality backlinks pointing to our review post. This boosted the post's SEO metrics, causing it to rank on the top pages of Google for various keywords. The traffic floodgates were officially opened.

Phase 3: On-Site Promotion
We gave the post prime real estate on our website by featuring it in our
'Top Performer of the Month'
section. This enhanced visibility led to more eyes on the LiveGood opportunity, resulting in increased sign-ups.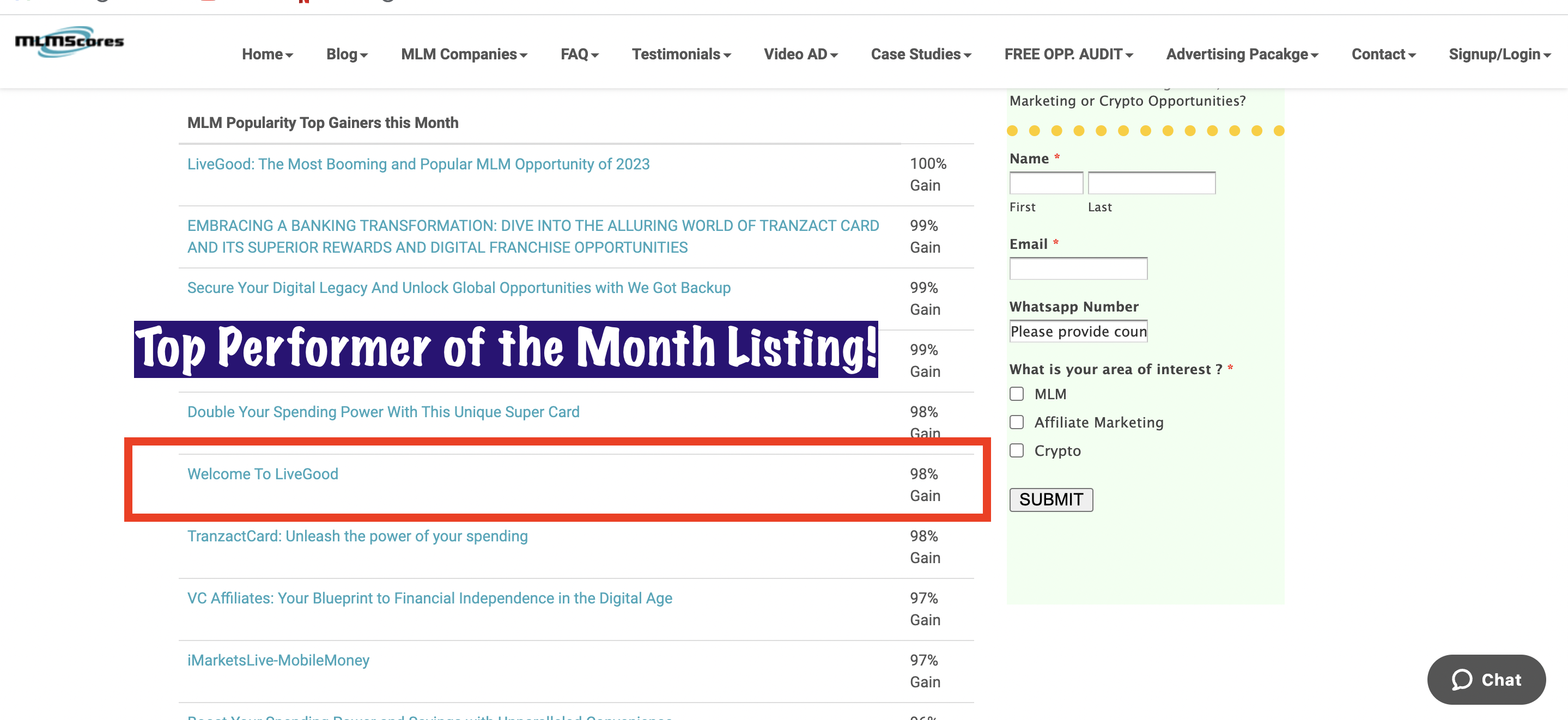 Phase 4: Email Marketing
To capitalize on our warm audience, we carried out an email marketing campaign targeted at our newsletter subscribers. This resulted in a higher rate of engagement and an additional surge in sign-ups.
The Outcome
Our comprehensive approach yielded exceptional results: - A total of
38 sign-ups
within a month, far exceeding initial expectations. - The review post ranked on
Google's top pages
for multiple keywords. - A substantial increase in
traffic and engagement rates
on the review post. Even more promisingly, the numbers are still rising, proving the long-term efficacy of our strategy.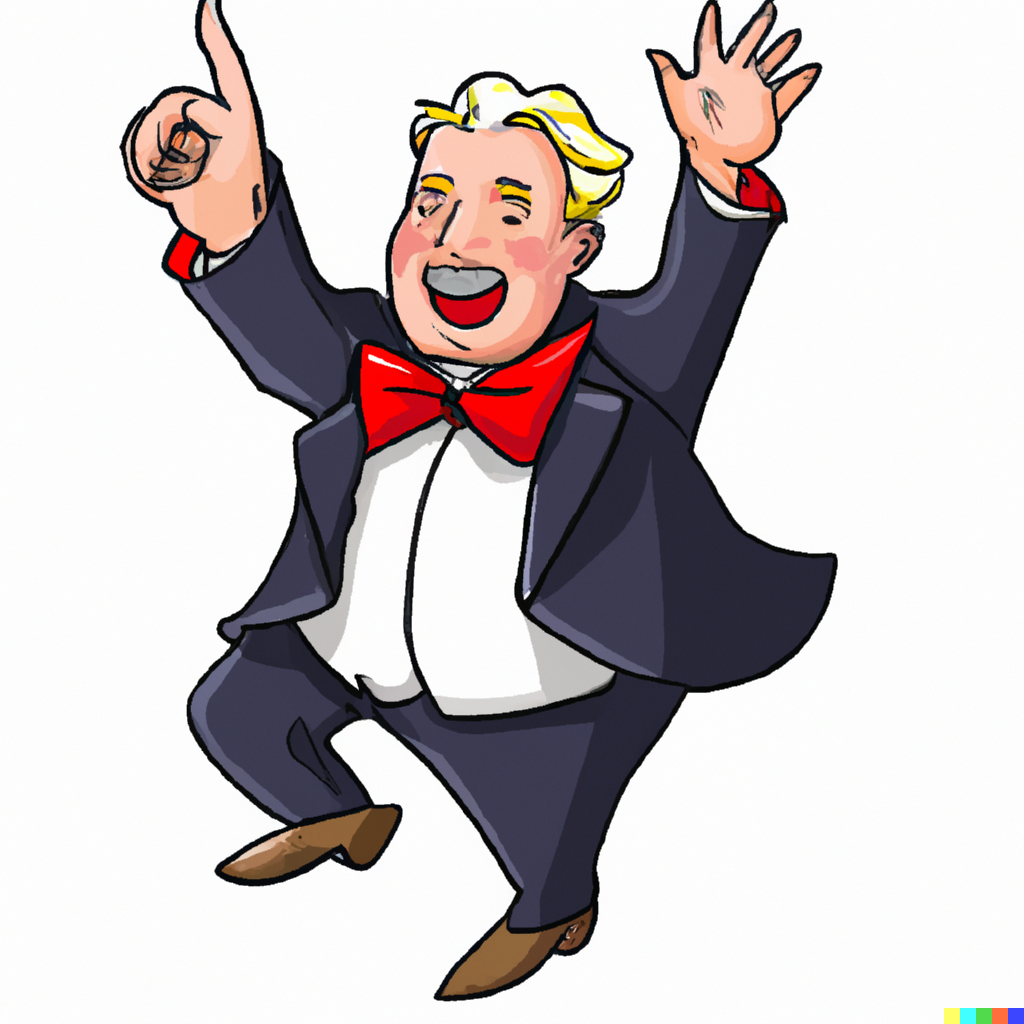 Conclusion
Our targeted, multi-faceted strategy took a struggling LiveGood promoter and turned him into one of the opportunity's rising stars. The blend of high-quality content, robust SEO, on-site promotions, and tailored email marketing was a perfect recipe for MLM success.

If you're grappling with similar challenges and wish to amplify your MLM ventures, the MLMSCORES team is here to help. We turn challenges into opportunities, and opportunities into successes. Checkout Our Packages Below to generate the Similar exposure for your opportunity.
Choose Your Suitable Package to Promote Your Opportunity!
Special Note :-If you pay with cryptocurrency, you'll receive a 10% discount on all the packages listed!