Case Study: Accelerating TranzactCard Sign-ups through Strategic Content Marketing ( 25 Signups In 30 Days)
In a strategic effort to drive TranzactCard sign-ups, we executed a dynamic content marketing strategy, capitalizing on organic visibility and strategic positioning. Our comprehensive approach comprised several key steps that yielded impressive results within a condensed timeline.

Strategy Highlights:
1. Compelling Blog Post:
Our team meticulously crafted an engaging and informative blog post, spotlighting the
TranzactCard
's unique attributes while resonating deeply with the target audience. We emphasized the unmatched rewards system, transparent features, and personalized perks, addressing the audience's needs and aspirations.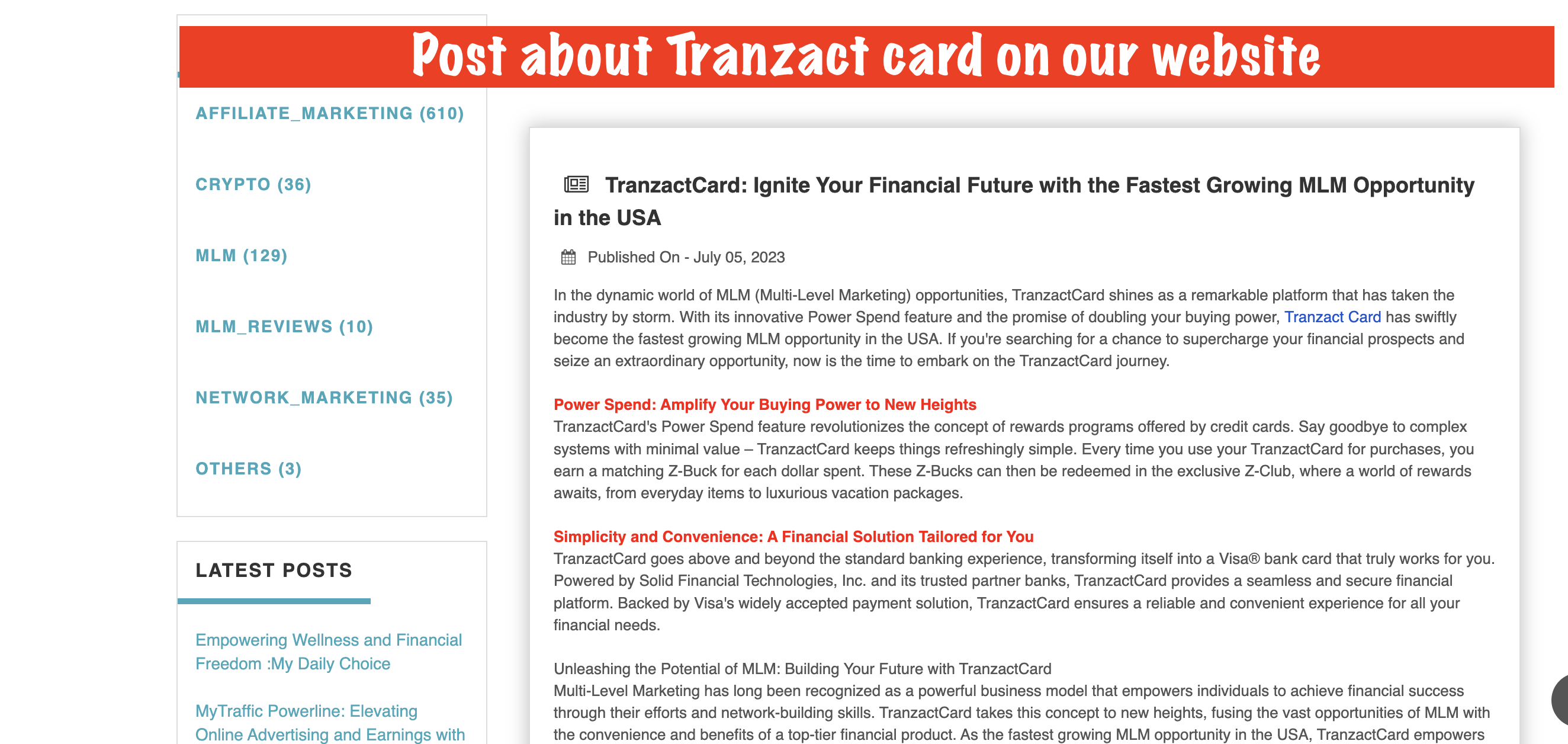 2. Strategic Backlinking Campaign:
Recognizing the significance of authoritative references, we initiated a campaign to secure 100 high-quality backlinks from reputable and relevant sources. This strategic move elevated the blog post's search engine ranking and established it as a reliable information source about the TranzactCard.

3.
Optimal Placement in Top Company Listing :
Leveraging our top company listing section's potential, we strategically positioned the TranzactCard blog post to maximize exposure. By capitalizing on Google's organic search traffic, we ensured a consistent influx of relevant visitors keen to explore the TranzactCard.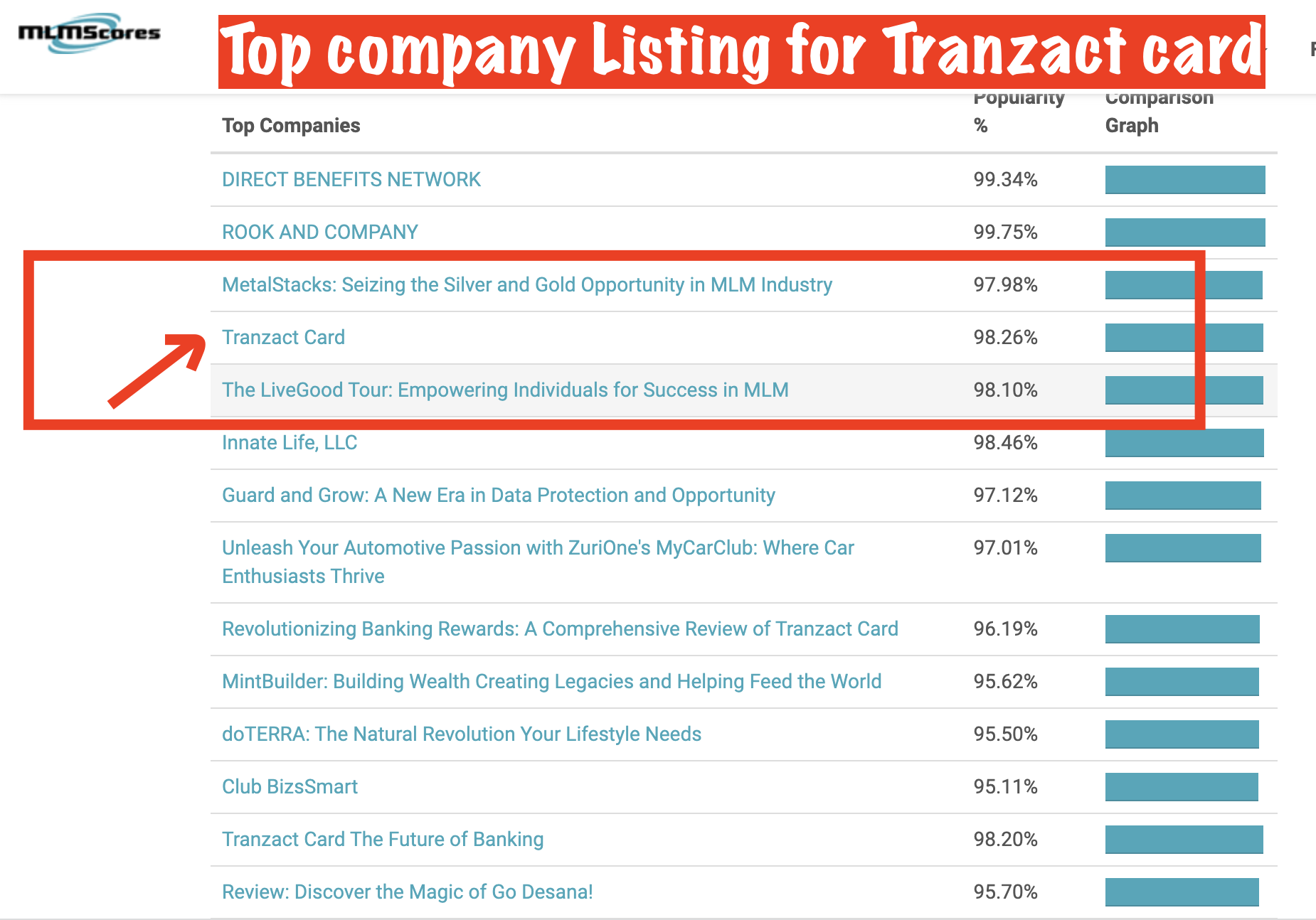 4. Strategic Inclusion in
Top Leader Section
: Featuring our client's TranzactCard opportunity prominently in the top leader section provided a high-visibility platform for visitors actively seeking lucrative financial prospects. This exposure amplified the potential for conversions and engagement.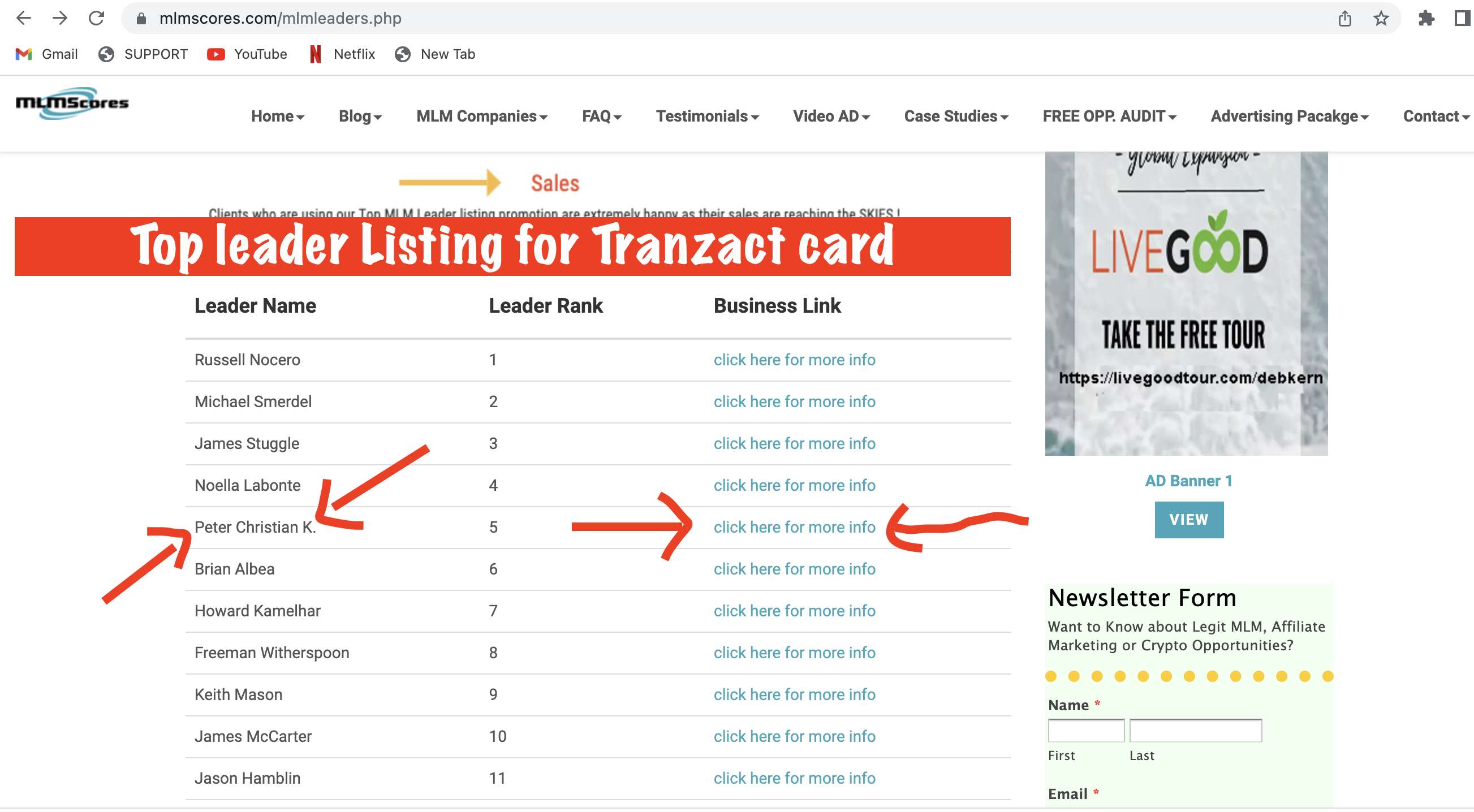 Remarkable Outcomes:
The orchestrated synergy of our meticulous content creation, strategic backlinking efforts, optimal placement, and leadership exposure culminated in remarkable results.
Within a mere 30-day period, our client witnessed a significant surge of 25 TranzactCard sign-ups—a number that continues to grow.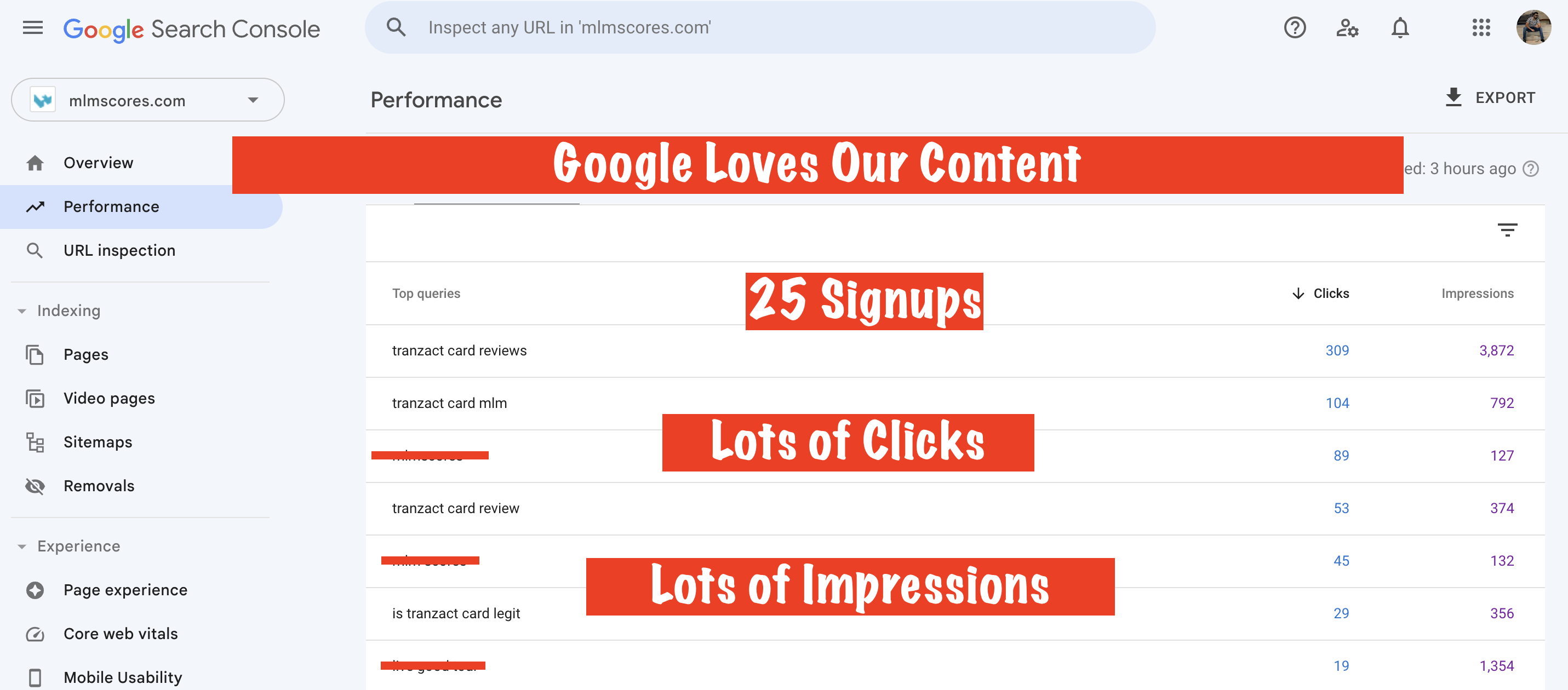 This case study underscores the pivotal role of a well-executed content marketing strategy in achieving tangible results. By harnessing the inherent strengths of the TranzactCard and aligning them with our marketing expertise, we empowered our client with a distinct competitive advantage in the dynamic landscape of financial services.
Choose Your Suitable Package to Promote Your Opportunity!
Note: Pay with Crypto for a 10% discount on all packages!